Technical Lead / Project Manager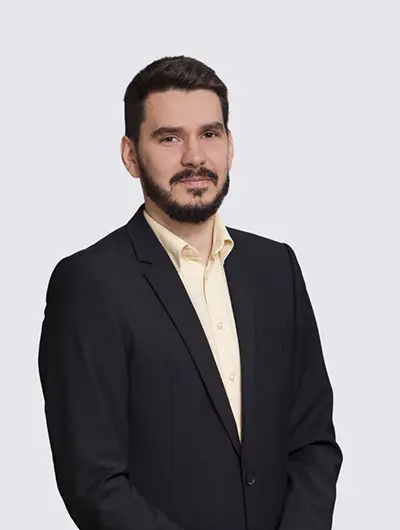 After graduating from Eszterházy Károly College (Eger, Hungary) with a degree in Computer Software Engineering Olivér Kiss joined Quickborn Consulting.
Mr Oliver Kiss has over 11 years of experience in technical-functional and architectural consulting and working over 11 years as a Retail consultant. He has gained a profound knowledge in retail business processes, focusing on the Store Solutions area. Over the years Mr Kiss worked with several different retail vertical customers (e.g.: Auchan, Galeries Lafayette, Kirkland's, OTE, Eddie Bauer, Woqod, MyToys, Vodafone) on POS and Inventory Management implementation and integration projects initially as a technical consultant, over time developing into a functional consultant as well.
Mr Kiss is a dedicated team member with excellent analytical and problem-solving skills and the ability to document, implement and effectively communicate business and technical requirements to stakeholders at all levels of a project. He is also very driven to persevere in difficult projects and achieve the goals of his customers on time and on scope. He works well in international and diverse teams and is well respected by his colleagues.
The People Behind Our Success
Are you interested in joining us?
We are always happy to meet new people who could bring something to our team. If you are interested in working with us, don't hesitate to get in touch.