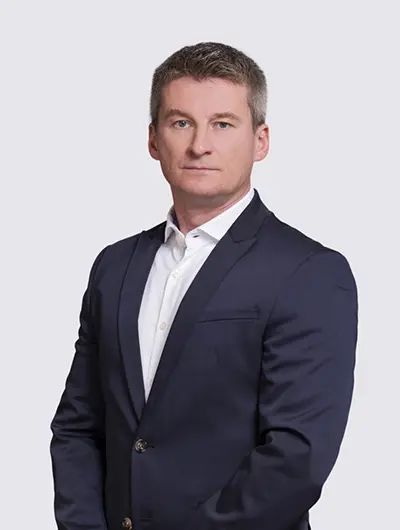 László Boksa is a graduate from the University of Miskolc, College of Dunaújváros, Hungary (BsC in Computer Science) and Budapest Business School, Hungary (BsC in Economics).
László has worked 14 years in the insurance, banking and pensions sector in different IT positions at AEGON Group. László was IT system analyst, project manager in the first half of the 2000s. He became project portfolio manager of local and regional (CEE) business, IT implementation, and integration projects (Contact Center introduction, legacy system implementation – GraphTalk AIA – FutureFIRST, Sales application and Sales force system implementations). He contributed to regional expansions including launching Slovakian, Polish, Romanian and Czech operations. László was the Head of IT Department of the AEGON Hungary Pension Fund Management Company between 2005 and 2010. He was the CIO of AEGON Hungary for two years (2010-2012), leading 5 departments and nearly 100 employees. László established his own IT consulting firm in 2012 providing IT consulting services to different businesses.
László joined Quickborn Consulting in March, 2013 as Local Resource Manager and acting Global Resource Manager.
The People Behind Our Success
Are you interested in joining us?
We are always happy to meet new people who could bring something to our team. If you are interested in working with us, don't hesitate to get in touch.