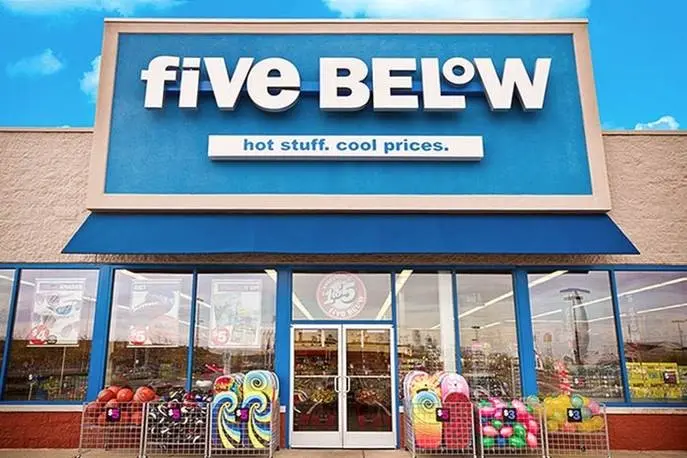 Recently our team has successfully completed the implementation and integration of Oracle's Retail Merchandising Cloud Services at Five Below Inc. (read our press release). We have published our interview video with Robert Feuerman and Rahul Shekatkar, the CIO and product owner respectively of Five Below Inc. during Oracle Retail's Cross Talk 2021 online event, highlighting lessons learned during the implementation.
Bring expertise on board. This seems obvious but do not underestimate the overall complexity of transitioning into a cloud service in a domain as foundational and critical as merchandising operations. Your learning curve will be accelerated in multiple orders of magnitude by bringing experts on board who have experience in making this journey successfully.
Prepare for data integration and conversion in advance by cleaning up your legacy data and mapping that to the Oracle Retail standards leveraging the Oracle Retail Reference Library. This pre-implementation step allows you to save valuable time during the project to focus on change management in subsequent steps. Oracle's data integration and conversion tools are diverse and best fit for purpose, making sure you are architecturally connecting to the cloud services in the way those were designed will save you many headaches and cost later. Avoid point to point integrations and leverage message subscription based APIs wherever possible. Oracle also provides extensive access points to connect to the data in your cloud service via the Retail Data Store.
Focus on change management. You are implementing a cloud solution with limited possibility to change processes supported by the application. Therefore it is critical to successfully adapt your processes to those supported by standard functionality. Configuration and extensibility of the application gives you flexibility, but with limits. Bringing your users on board with future processes is therefore key in successfully realizing value from your implementation of the Oracle Retail merchandising services. Change management strategies will support you in making this transition successful: bringing key users on board by making them part of the discovery and design phases from the beginning, allowing them to prioritize and choose focus areas and invest the time and effort to transition each onto your future process set helps with buy-in from the entire user group. Ideally by the time user acceptance tests and end user training begins, your key user group is already a proponent of your new processes and will support and accelerate adoption into the overall organization.
Test, test, test. You are implementing a cloud service into a complex landscape, make sure you leave ample time to test your end to end solution ecosystem. All integration points, end to end processes and overall fulfillment of business objectives by the solution landscape must be measured to perform as expected before transitioning live. Multiple automated testing solutions are available and pre-baked test scenarios help this process while tying in user familiarization when users perform acceptance testing.
Prepare for operations after transition to ensure you are ready to be operational in production. Data integrity is covered by cloud services but data quality is retailer responsibility. Make sure you establish and test data recovery processes at scale.
Contact our team to learn more about cloud services, implementing them successfully or just to say hello. Our team is excited to hear from you!
Contributing writers: Zoltan Juhasz, Peter Beck, Balazs Repas, Oliver Kiss, Angela Chen, Bence Sipos
About Five Below
Five below is a fast growing American chain of specialty discount stores that sells products that cost up to $5, plus a small assortment of products from $6 to $25. Founded by Tom Vellios and David Schlessinger and headquartered in Philadelphia, Pennsylvania, the chain is aimed at tweens and teens with over 1100 stores in 40 states. For more information, visit their website: www.fivebelow.com.
About Quickborn Consulting LLC
Quickborn is a diverse team of experts, passionate about solving problems in the retail industry. We implement next practice capabilities that drive our retailer clients to outperform their competitors. We focus on raising customer satisfaction and increasing operational efficiency across all channels of trade. For more information, visit their website, www.qbcs.com.
About Oracle Retail
Oracle is the modern platform for retail. Oracle provides retailers with a complete, open, and integrated platform for best-of-breed business applications, cloud services, and hardware that are engineered to work together. Leading fashion, grocery, and specialty retailers use Oracle solutions to accelerate from best practice to next practice, drive operational agility, and refine the customer experience. For more information, visit our website, www.oracle.com/retail.
About Oracle
The Oracle Cloud offers a complete suite of integrated applications for Sales, Service, Marketing, Human Resources, Finance, Supply Chain, and Manufacturing, plus Highly Automated and Secure Oracle Cloud Infrastructure featuring the Oracle Autonomous Database. For more information about Oracle (NYSE: ORCL), please visit us at www.oracle.com.
Trademarks
Oracle and Java are registered trademarks of Oracle and/or its affiliates. Other names may be trademarks of their respective owners.