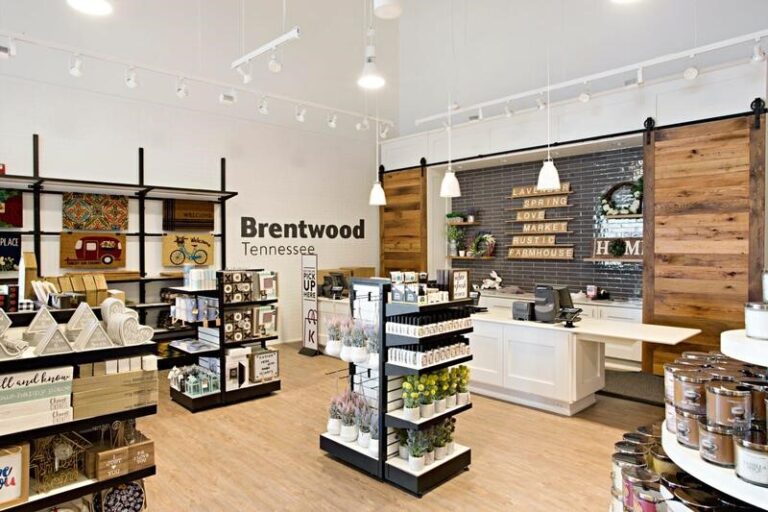 March 2022
Brentwood, Tenessee and Minneapolis, Minnesota
Quickborn Consulting implemented Oracle Retail Trade Management at leading home decor retailer Kirkland's, as part of Kirkland's direct sourcing strategy.
Kirkland's is a leading home decor and gifts retailer based in Brentwood, Tennessee, with over 14,000 products and operating 369 stores in 35 states. . The objective of this initiative is to improve operational profitability by decreasing product sourcing cost and improving control and timing of on hand quantities and the accuracy of product cost across the enterprise.
Kirkland's engaged Quickborn Consulting in May 2019 to implement Oracle Retail Trade Management solution as part of their Direct Sourcing strategy. By engaging Quickborn, Kirkland's has successfully transitioned to new direct sourcing processes, supported by the Oracle Retail Trade Management solutions on time, on scope and on schedule by 2020. This project not only enabled direct import purchasing through the Oracle Retail Merchandising System at Kirkland's, but also provided Kirkland's with an opportunity to review their assortments. Kirkland's was acquiring 20% of their furniture assortment through direct import and aimed to expand direct import to 40-50% of total orders; they have also achieved furniture quality improvement without raising prices.
Merely six months after RTM Go-Live, Kirkland's showed outstanding results in profitability. Their stock price increased more than 10 folds between January 2020 and October 2020, and the trend continued in 2021 with the overall home furnishing business growth.
Quickborn continues to support RTM at Kirkland's and has delivered several improvements since Go-Live to better respond to the changes brought by COVID. Quickborn has also conducted an end-to-end import process review in 2022 and proposed further adjustments facing new challenges in Supply Chain worldwide.
"Implementing Oracle Retail Trade Management is a critical step for Kirkland's to support our direct sourcing strategy. We have moved our Inventory Weighted Average Costing from First Cost to Landed Cost including freight, duty and other cost components related to landing goods in the DC. RTM has also provided us the ability to manage non-merch invoices in a controlled and consolidated way which allowed our team to move away from manual cross-checks and to focus on more value-oriented tasks" – said Robert Kagenski, Director of Business Systems of Kirkland's.
"We are honored to be trusted by Kirkland's to be their implementation partner on the Direct Sourcing journey supported by Oracle Retail Trade Management solution. Our unique delivery methodology has helped Kirkland's successfully complete the project on scope and on budget, delivering important strategic capabilities to the business on time." – said Gabor Tozser, Founder and CEO of Quickborn Consulting.
Kirkland's has implemented multiple merchandising and planning solutions from Oracle including Oracle Retail Merchandising System, Oracle Retail Allocation, Oracle Retail Sales Audit, Oracle Retail Invoice Matching, Oracle Retail Price Management, Oracle Retail Trade Management, Oracle Retail Merchandise Financial Planning and Oracle Retail Assortment Planning. Kirkland's also has a long history of partnership with Quickborn for Oracle Retail solutions consulting, implementation, upgrade, support, maintenance, and monitoring.
About Kirkland's
Kirkland's is a leading retailer of home decor and gifts in the US. For more information, visit their website: www.kirklands.com.
 About Quickborn Consulting LLC
Quickborn is a diverse team of experts, passionate about solving problems in the retail industry. We implement next practice capabilities that drive our retailer clients to outperform their competitors. We focus on raising customer satisfaction and increasing operational efficiency across all channels of trade. For more information, visit our website: www.www.qbcs.com.
 About Oracle Retail
Oracle is the modern platform for retail. Oracle provides retailers with a complete, open, and integrated platform for best-of-breed business applications, cloud services, and hardware that are engineered to work together. Leading fashion, grocery, and specialty retailers use Oracle solutions to accelerate from best practice to next practice, drive operational agility, and refine the customer experience. For more information, visit their website: www.oracle.com/retail.
 About Oracle
The Oracle Cloud offers a complete suite of integrated applications for Sales, Service, Marketing, Human Resources, Finance, Supply Chain, and Manufacturing, plus Highly Automated and Secure Oracle Cloud Infrastructure featuring the Oracle Autonomous Database. For more information about Oracle (NYSE: ORCL), please visit www.oracle.com.
Trademarks
Oracle and Java are registered trademarks of Oracle and/or its affiliates. Other names may be trademarks of their respective owners.
You can download the original document here: