Stay ahead of your peers with our monthly newsletter! 
Are you interested in staying up-to-date with the latest trends and innovations in retail? Then subscribing to our newsletter is the right choice for you.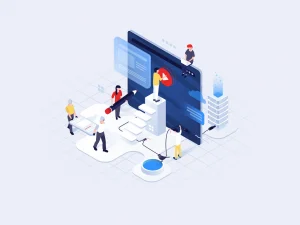 As a subscriber, you'll receive regular updates on our original blog posts, guides, whitepapers, and industry news, all related to cutting-edge retail solutions. You'll get a monthly summary of our most important content, as well as crucial insights on the latest developments in the industry.
But that's not all. By subscribing to our newsletter, you'll also gain exclusive access to our in-depth guides that are reserved only for our subscribers. These guides provide valuable insights and practical tips on how to stay ahead of the competition and succeed in the ever-evolving world of retail.
So why wait? Subscribe now and join our community of savvy retail professionals!